Leanna M. Sarty, DDS
Dr. Leanna Sarty is committed to providing excellence in dentistry, and stands out as a leading dentist in Concord. We use the latest in dentistry techniques to provide you with a beautiful and healthy smile. Dr. Sarty believe strongly in continuing education in order to keep up with the latest dentistry has to offer. It is important to see that patients are educated in order to prevent oral health problems before they occur, and we strive to make sure to keep patients fully informed about their dental health. Read more about by clicking on the links below.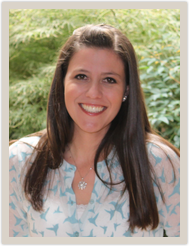 Leanna M. Sarty, DDS
Independent Practice in Concord,CA since 2008
Dr. Leanna enjoys traveling, hiking and road biking in her spare time. She also loves spending time with her family, her husband Greg and amazing kids, Grayson and Brooke.

Education
USDI - Continuing Orthodontic Training, 2009-
Doctor of Dental Surgery from UCSF School of Dentistry, 2008
Bachelor of Science from UCLA 2004 magna cum laude

Additional Training
Advanced Laser Training - Soft Tissue Laser Certification - 2012
USDI - Orthodontic Training, 2009-2012
Implant Team Seminars - Advanced Placement - 2007